Facebook launches "Find Friends Nearby" feature
4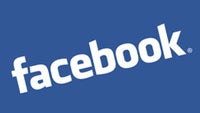 If you browsed through your friend finding options on Facebook today, you may have noticed that there is now a "Find Friends Nearby" feature that is active and working. While Facebook hasn't officially announced anything, the feature was suddenly activated today on the Facebook iOS app, Android app, and the mobile version of the site at
http://fb.com/ffn
.
As you probably guessed, Find Friends Nearby finds Facebook users based on geolocation data and displays them in a list. In order for users to show up on the list, however, they must be looking at that page at the same time you are, so in our initial tests, there wasn't too much to see.
It seems like it was setup in this manner to maintain privacy by not having to have each user opt in or opt out. It would also allow you to easily add someone on Facebook through your mobile device that you met out and about or at an event without the hassle of having to type in his or her full name when they're standing right next to you.
Hopefully Facebook will elaborate more on this new feature relatively soon.