Facebook allows you more privacy control on its mobile versions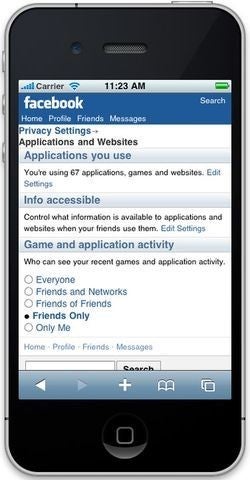 Facebook announced "privacy updates" for its two mobile sites - m.facebook.com and o.facebook.com - that are already implemented, while the dedicated Facebook apps on Android, BlackBerry, Windows Phone 7 and iOS are set to be updated in the coming weeks.
This update will give Facebook users more details about the information they are sending to various apps and websites and it will also provide them with more ways to control their privacy settings. This practically means that we have the same privacy controls as the ones found on the Facebook.com site.
To quote Rose Yao, Facebook's mobile product manager:
"In October, we added a dashboard to give you a way to clearly see and control the ways applications use your information. We're making these same controls available on your mobile phone so you can update and manage the information you share from wherever you want."
Facebook has been hit with privacy accusations some time ago and it's obviously good that the company is allowing us more options to control the stream of information towards apps and sites.
source:
LA Times