Facebook Paper goes down the shredder July 29
1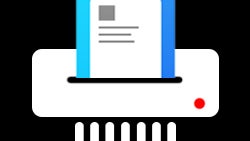 The iOS exclusive Facebook Paper app, that wasn't even available on iPad, is being discontinued. Paper was an interesting experiment with eye-catching UI, that was never meant to supersede the main Facebook app, but rather complement it as a digital newspaper, while not shunning away its social core completely. Combining the best from Twitter and Flipboard, Facebook Paper tried to find its place in the oversaturated market of news aggregation apps. Alas, it was perhaps too different to make it, and is now entering the final month of its existence. Users of the app received a message warning that the app will no longer function after July 29th.
Paper was mostly well-received by critics and praised for its fluent animations, overall pleasing design and gesture-driven UI, but failed to attract large enough of an audience to justify an iPad version or an Android port. It has been removed from the App Store and put on life support for one month – until July 29th.
This experiment, though short-lived, managed to leave its mark by influencing the addition of some features into other Facebook products, most notably Instant Articles – the fast-loading story format introduced by the company last year.
"Our goal with Paper was to explore new immersive, interactive design elements for reading and interacting with content on Facebook, and we learned how important these elements are in giving people an engaging experience,"
Facebook said in its message to Paper users.
via:
PCmag