FCC Chairman Tom Wheeler to officially step down January 20th
1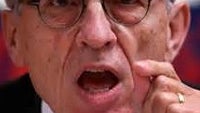 In an unsurprising announcement today, the FCC's current chairman, Tom Wheeler said that he would "leave the agency" on January 20, 2017.
There are five members which sit atop the commission, and are political appointees normally designated to serve a five-year term, with each major party selecting two commissioners each, and the president designating the chair. Wheeler became chairman in 2013, which left some to speculate whether he would stay on the commission as non-chairman to serve out his term which expires in 2018. Indeed, Wheeler was not tipping his cards as to what he planned to do once the new administration took office.
A move like that could have still allowed president-elect Trump to appoint a new chair for the commission, but the panel would still have a democrat majority of 3-to-2. That would have prevented the incoming administration from implementing new policy directions or allowing the commissioners to change directives led by Wheeler.
However, Wheeler made it clear he intends to leave the agency altogether, thus leaving a vacancy which will be filled by the new administration after Trump is sworn in next month. Unfortunately, Wheeler had not been forthcoming about his future until today, and that resulted in the Senate not confirming commissioner Jessica Rosenworcel for a second term. The result is the commission will have a 2-to-1 republican majority on the first day of Trump's administration. Rosenworcel was the big push on the commission that drove the controversial
net neutrality rules voted on last year
. Politicians in the Senate threw accusations at each other over Rosenworcel's failed re-nomination.
Wheeler's legacy at the FCC is seen as tenuous, as all indications from the transition team for Trump are pointing to significant rollbacks of his policies and regulations, up to and including net neutrality.
source:
Los Angeles Times