Everything Everywhere announces new brand, LTE network
2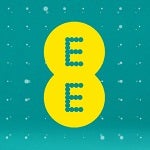 Today in the UK, a new brand, EE is up and running. LTE service will be up and running in 16 cities in the UK by Christmas, and a host of devices to use that new network were announced.
Everything Everywhere announced the new brand, EE as the UK's most advanced digital communications company. The new brand will take over everything in the business and network, but will stand alongside of existing brands T-Mobile and Orange.
Also announced were plans for the deployment of the UK's first 4G/LTE network. Four cities are switched on for testing, London, Bristol, Cardiff and Birmingham. EE claims that a third of the UK population will be covered in 2012, and will have 98% covered in 2014. Along with the new LTE services, EE announced a fiber broadband service for homes and businesses and that 700 EE-branded stores would open.
It helps to have devices that can use the new network, and EE announced seven devices to ride the new superfast LTE network:
Nokia Lumia 920
,
Nokia Lumia 820
,
Samsung Galaxy S III
with LTE, HTC One XL, Huawei Ascend P1 LTE, Huawei E589 Mobile Wi-Fi and the Huawei E392 Mobile Broadband stick.
EE intends to commercially launch the LTE and fiber broadband services simultaneously.
source:
EE