Evernote Skitch 2.0 hits iOS, including iPhone and iPod touch
0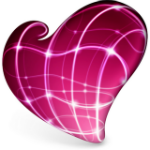 If you're an Evernote user you may have also given Skitch a try. Skitch is a nice app which allows you to draw and annotate notes including photos, maps, or web pages, you know kind of like the stuff that you see in every Galaxy Note commercial. Well, Skitch 2.0 has been released for iOS devices, and that includes iPhone and iPod touch, which had not seen the app before.
Version 2.0 of Skitch brings the "full Evernote experience" to the app, which means an update to the UI, automatic syncing of notes, and of course availability on all major platforms. The update also allows for drawing arrows to highlight important information, or pixelating information that you want to hide.
The update is not yet available for Android, but it seems likely that the update will be coming fairly soon. For now, if you want to try out Skitch, you can grab it for free in the
iTunes App Store
.