Google sends out email by mistake offering a 50% larger discount on the Pixel 3 line
4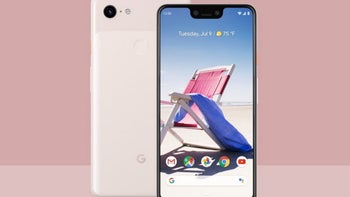 UPDATE:Google has sent out another email with a code that will allow recipients to take $300 off of the Pixel 3 and Pixel 3 XL. The email is titled "Let's try again, here's $300 off Pixel 3/3XL." At the new price, the 64GB Pixel 3 will cost you $499 ($20.79 a month for 24 months) or $599 for 128GB (24 monthly payments of $24.96). The 64GB Pixel 3 XL will set you back $599 ($24.96 a month for 24 months) while the 128GB Pixel 3 XL is tagged at $699 (24 monthly payments of $29.13). The deal, available only to those with the code, expires on July 31st.

Just yesterday we told you about
the sale that the Google Store is running.
Buyers can take $200 off the price of all Pixel 3 and Pixel 3 XL models
. The 64GB
Pixel 3
can be purchased for $599 or 24 monthly payments of $24.96. The 128GB model is $699 or $29.13 a month over 24 months. The larger
Pixel 3 XL
is priced at $699 for the model with 64GB of storage and $799 for the 128GB variant. This works out to 24 monthly payments of $29.13 and $33.29, respectively.
But today, some Android users received an interesting email from Google and
a few Reddit members
(via
9to5 Google
) posted all about it. In the letter, Google offered them a $300 discount off the price of the Pixel 3 and Pixel 3 XL. While the starting price of $499 for the Pixel 3 was printed in the email, the larger $300 discount did not show up in the Google Store. There, only the $200 discount appeared. In addition, the emails containing the $300 discount offer did not include a promo code to use with the Google Store website even though they included this line: "Promotional code offer is provided by Google LLC for use on Google Store only."
Google told Android users who inquired that the emails were a "glitch." Those who received the email from Google with the incorrect pricing will reportedly be contacted by the company via email over the next 24 to 48 hours. The letter will explain how Google plans to handle this error. According to one Reddit poster who spoke with Google, "They wouldn't honor it (the $300 discount), nor would they say it wouldn't be honored." We will update this story once Google decides how it will handle this boo-boo.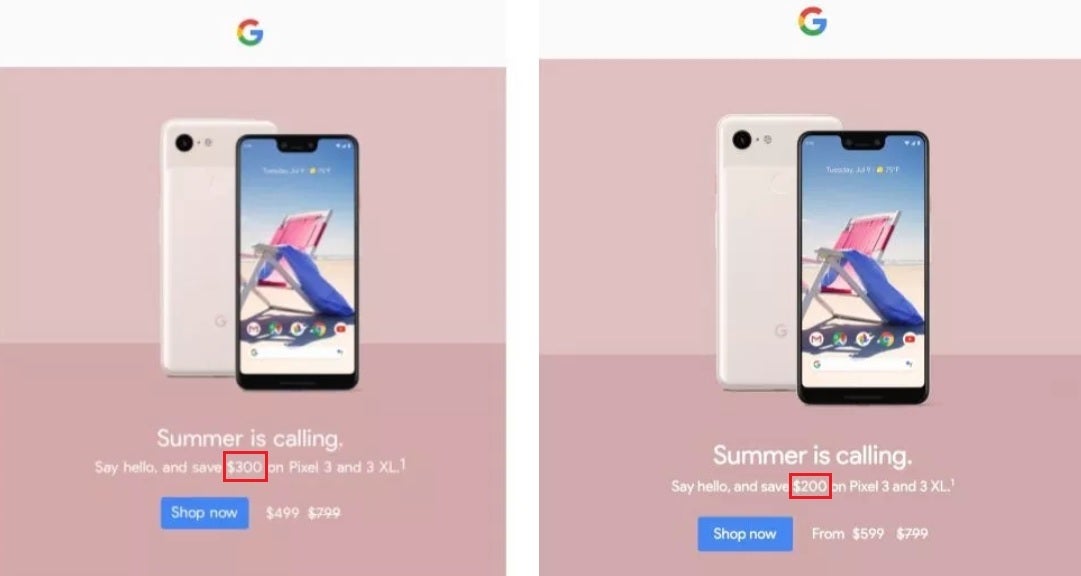 Some Android users received an email showing a deeper, but incorrect $300 discount on the Pixel 3 and Pixel 3 XL
Recommended Stories