Eisenhorn: Xenos delivers an explosive dose of 3D Warhammer action, out now on iOS
2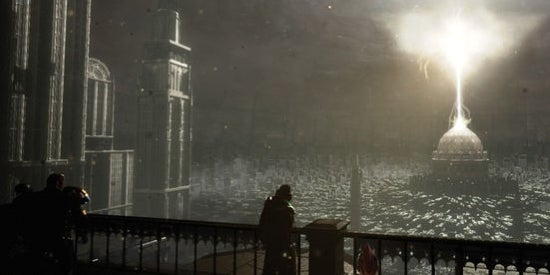 Fans of the Warhammer saga have little to complain of when it comes to games. Granted, not all ones set in the fictional universe are created equal, but for the most part, they are quite alright. The latest one to hit the App Store (Android version plans are unclear as of yet) is Eisenhorn: Xenos, a fully 3D action RPG based on the trilogy written by Dan Abnett. The launch happens a bit ahead of the scheduled August 10 release date, which is even better!
Xenos will let gamers experience the tale of Gregor Eisenhorn, an inquisitor from the 'Ordo Xenos' on a mission to guard the Imperium from threats. Players take on the role of Eisenhorn himself, going through the trilogy's events and exploring the world of Warhammer in a completely new form. The game features tech scanners, psychic powers, and a party system where players choose the characters that will accompany them on missions. The presence of different sidekicks boosts specific aspects of Eisenhorn's skill set.
Early impressions of the game's visual style, dialogue, soundtrack and controls are very positive, but make no mistake, this is a demanding game. It's a 3GB download and it requires the iPhone 5S, iPad Air, iPad Mini 2, or sixth-gen iPod Touch to run. Eisenhorn: Xenos costs $9.99.