ESPN releases Fantasy Baseball 2012 apps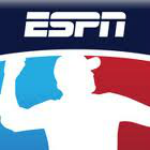 Spring training has started. We've got exhibition games going, and the 2012 Major League Baseball season on the horizon. And, that always means one thing: fantasy baseball. We understand new official apps from the NFL or NBA because that allows for new sales on Game Pass or League Pass. But, we're not really sure why there needs to be a completely new fantasy app every year, since there's no upsell with ESPN fantasy games. We're guessing it's because companies have trained gamers to expect a new sports game every year, even if nothing changes.
As you would expect, the apps (available for both iOS and Android) will allow you to manage your 2012 fantasy baseball teams (and only 2012 teams,) give you access to live updates on games, fantasy news and videos, as well as posting to your team's league message board. If you happen to be an ESPN Insider subscriber, you'll also get personalized push notifications on your teams/players, as well as all the extra video and analysis you may want.