Dropbox Passwords app will soon be free for everyone
1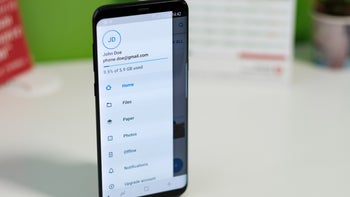 Dropbox
is probably one of the most popular cloud services out there. It's easy to take advantage of what it has to offer and, more importantly, its basic features are completely free. Dropbox Passwords is an extension of the main service that's meant to provide more security to users who more often than not are using Dropbox to send passwords.
However, Dropbox Passwords is not a free service and those who want to use it must pay a $9.99 monthly subscription. Passwords is included in the Dropbox Plus subscription along with other benefits, but a free version will soon be available for those who'd like to use it.
Dropbox
announced
today that Passwords will be available for free to all users starting in early April. The limited version of Passwords will include some basic features that should be enough for those who don't want to pay the $9.99 monthly subscription.
For example, with a free Dropbox Basic plan, users will be allowed to store up to 50 passwords, as well as access them anywhere with automatic syncing on up to three devices. Also, Dropbox will add a feature after launch that will allow users to share any password with anyone through the Passwords app. If you'd like to try out Dropbox Passwords once it becomes available,
don't forget to sign up
to be notified when it becomes available.
Recommended Stories