@DroidLanding comes back online, new DROID on the way?
26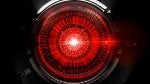 The Verizon DROID brand has been pretty quiet for a long time now. The last DROID device to launch was the
HTC DROID DNA
back in November of last year, and the @DroidLanding Twitter feed has been silent since early November as well. Today, @DroidLanding has come back online, so does that mean we should expect a new DROID device?
The tweet itself isn't giving any clues. It's really just a primer to make people remember that the Twitter account still exists and asks that you "Stand by for further instructions."
We do know for sure that there are no DROID branded devices in the Motorola pipeline. And, there have been no rumors about Verizon handing over the DROID brand reigns to another company. We're still waiting on the Verizon variant of the HTC One, and since the HTC DROID DNA was the last DROID device released, that's possible, but not likely since that idea has already been shot down.
What do you guys think this could be?
Recommended Stories