DreamWorks and Fuhu to unveil DreamTab children's tablet at CES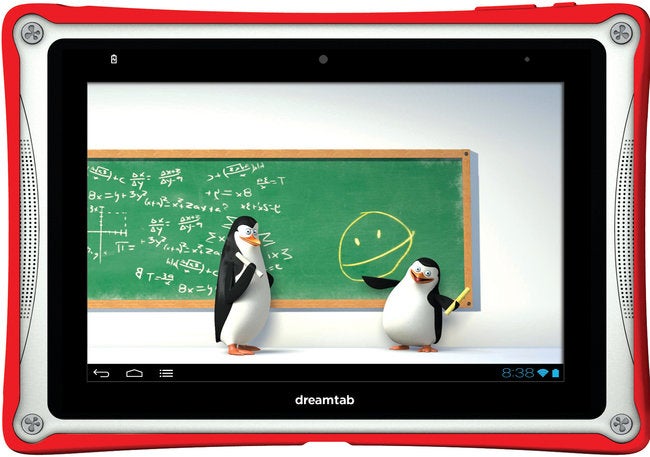 The
list of upcoming and rumored CES announcements
has welcomed an addition that is sure to please our young ones. Movie powerhouse DreamWorks has partnered up with
the US-Asian manufacturer Fuhu
to produce a children's tablet that is not a mere toy. The company probably stood out among other candidates, as its buisness is centered around tablets and other gadgets for children, such as the popular "nabi" lineup of kids' tablets. Fuhu also made branded nabis for Disney and Nickelodeon.
It seems DreamWorks has found the right guys for the job, and the resulting collaboration, named DreamTab, shouldn't disappoint. The tablet, set to be introduced at CES in Las Vegas next week, will be programmed with content by the movie house, and could become an entertainment platform of its own. It's an ambitious project that will deliver, in Fuhu's words, original content that's automatically and frequently updated.
In other words, the DreamTab is a marketing machine that's held right in front of its audience's eyes, but its creators seem to have gone the extra mile to make it friendly. For example, the tablet could surprise your kid with an etude from the Madagascar penguins when turned on, or characters from Shrek could show up and tell your little fandroid that it's time for bed. The tab will also stream children's programs, which could come in handy when your kiddo has occupied the living room TV.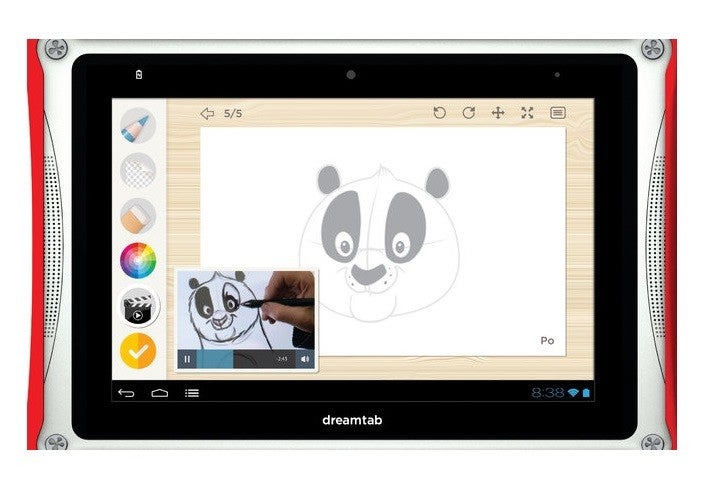 The DreamTab will offer educational content as well. In one example, DreamWorks animators teach children how to draw film characters directly on the tablet's screen. For this purpose, the device will ship with a special stylus, which is supposed to be what actual DW artists work with in-house. Furthermore, the tablet will give your child the ability to control interactive DreamWorks action-figures and toys, although such are yet to appear on the market.
According to the companies, the DreamTab has roughly the same power as an iPad, and becomes a fully-featured Android tablet when switched to Parent mode. It will also be sold with a range of branded accessories, such as headphones and cases. DreamWorks is keeping the hardware and pricing details under wraps until CES, but a Fuhu spokesman has said that an 8-inch version of the DreamTab will launch sometime this spring, at an alleged cost of under $300. A 12-inch version is also in the works. We can't help but wonder if it will be called "DreamTab Pro".
source:
NYT
via
Gizmodo