Nabi Tablet maker Fuhu suing Toys R Us for stealing "trade secrets" used on Tabeo tablet
17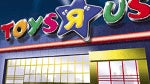 Two weeks ago,we told you about a
new tablet for kids being sold by Toys R Us
in late October called Tabeo. Expected to be sold for $150, the 7 inch Android flavored device is being rushed out for the holiday season. The announcement by Toys R Us has led to it becoming the defendant in a lawsuit filed Monday in San Diego by Fuhu. The latter is the
manufacturer of the Nabi tablet
, another 7 inch Android powered device made for the kiddies. Fuhu claims that Toys R Us stole "trade secrets" from them when it sold the Nabi tablet last October.
"Toys R Us used Fuhu's trade secrets and confidential information to start selling Tabeo, which systematically attempts to replicate the Nabi experience, far earlier than Toys r Us could have done otherwise, if at all."-Fuhu's lawsuit
Last October, Toys R Us agreed to be the exclusive retailer for the Nabi tablet but Fuhu claims that the retailer failed to properly promote the device and ordered just enough units to
handle a single day's sales
as opposed to ordering enough for the entire holiday season. And just when Fuhu is trying to understand what happened, Toys R Us announces its own Tabeo product.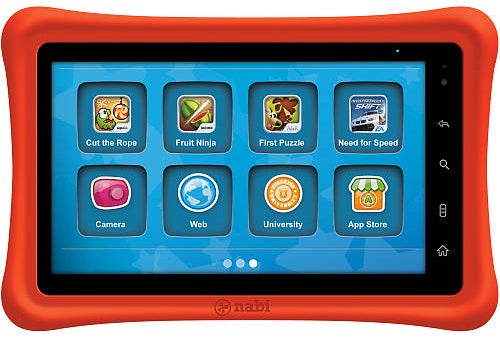 The Nabi tablet
For now Fuhu is seeking monetary damages for the failed holiday launch and it wants the court to ban the launch of the Tabeo,which can be pre-ordered via Toys R Us. It also wants the court to order Toys R Us to turn over all Tabeo units to them. Not only is Fuhu accusing the toy retailer of all the usual goodies like fraud and breach of contract, it also complains that Toys R Us stole the Nabi's butterfly bumper, although it is not a patented design. In its filing with the court, Fuhu says that Toys R Us used its trade secrets and information to produce the Tabeo faster than it otherwise could have.
In the meantime, the Nabi2 has been released for sale in Walmart, Best Buy and Amazon. Powered by a quad-core Tegra 3 processor, the tablet costs just $200.
source: Reuters, via
Phandroid