Does the LG G Watch have a Snapdragon 400 inside?
14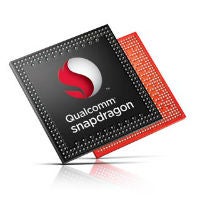 We've been looking through the system dump for the LG G Watch that was leaked yesterday, and there is a bit of info that could be of note. In the build.prop file from the system dump, it mentions that the LG G Watch could be running a Snapdragon 400, which for comparison is the same processor that you would find in the Moto G.
It does need to be mentioned right off the bat that build.prop files do have a higher tendency than most leak sources to be inaccurate; but, assuming the system dump is real, there is a better chance that this will shake out. The build.prop lists the board of the LG G Watch as "msm8226", which is the model number for the Snapdragon 400 SoC. If this is accurate, it would make the G Watch the first quad-core processor. The file also lists the software build version as "4.4W". This seems to indicate that Android Wear is based on 4.4 KitKat, which is what we expected.
The build ID for the software is KKV51. For those of you who haven't learned to read Android build codes yet: the first letter represents that it is a build of KitKat; the second letter is the branch of the code, and K indicates and early branch (final releases tend to be R or higher); and, the third letter is something of a timestamp, with V dating the software for Q2 2014. So, at the very least, we are looking at a new build of the software.