Disney hires advisor to help it put together a bid for Twitter
3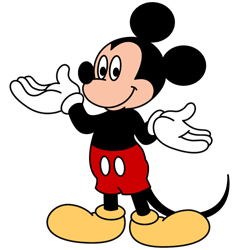 You might soon spell Twitter M-i-c-k-e-y-M-o-u-s-e. A report published today by
Bloomberg
says that Disney has hired a financial advisor to put together a bid for social media site Twitter. Besides Disney,
Salesforce and Google are also rumored to be working on a transaction
for the company. According to anonymous sources, Salesforce has hired Bank of America to help it design a transaction for Twitter.
Reportedly, Microsoft was recruited (most likely by a fees-hungry investment bank) to get involved in a bidding war for Twitter, but declined. According to an investment banker familiar with the thinking of other firms, AT&T, 21st Century Fox Inc., Time Warner Inc. and Comcast are not interested in Twitter.
The social media company is said to be receptive to a deal, even going as far as putting together a process to help it evaluate any offer it receives. Disney owns ABC and ESPN, both of which could provide content to Twitter. On the other hand, Twitter could provide distribution for both Disney units. Recently,
the site started live streaming Thursday Night NFL contests
and received positive feedback.
The fight for Twitter could turn into an interesting three-way battle. The valuation of the company has declined by more than 50% from its peak near $40 billion thanks to a series of poor quarterly reports. Twitter has not been able to get the advertising dollars that Wall Street was hoping it would. A deal with Disney could address that. Bloomberg Intelligence analyst Paul Sweeney adds, "Twitter may give them (Disney) an opportunity to communicate directly with their customers in an increasingly fragmented media landscape."
"It's a video distribution play. What Disney has to think about is what is its place in a post cord-cutting world. They are investing in technology for distribution -- and this would give them the platform to reach audiences around the world."-James Cakmak, analyst, Monness Crespi Hardt & Co
A deal for Twitter could end up costing the buyer anywhere from $20 billion to $40 billion depending on how heated the bidding gets. Twitter is a one of a kind social media site that could be worth a lot more to a media giant like Disney.
source:
Bloomberg