Twitter rumored to be close to getting sold; Google and Salesforce among the potential buyers
20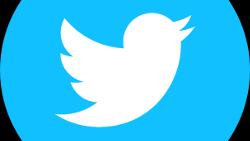 Twitter's shares were up as much as 22% this morning as rumors circulate that the social media company is about to be purchased. Unnamed sources say that the company has received indications of interest in a deal from multiple media or tech companies. Among the leading candidates at the moment are Google and Salesforce.
According to Wall Street analysts, Twitter is being pursued not only for its social media capabilities, but also for the data that is generated by subscribers. Twitter has just started its first season of live streaming NFL Thursday Night Football,
which got off to a successful and widely praised start last week
. Twitter also owns Periscope, the app that allows users to live stream to Twitter followers via the cameras on their mobile device.
The company's stock has been floundering after coming public on November 6th, 2013 at $26 a share. While the stock traded as high as $50.09 on that date, weak ad revenue has hurt the shares since then. Twitter currently has a market capitalization of $15.5 billion. Considering that most takeovers are done at a premium (except in the most dire situations), it could take $20 billion or more to buy Twitter. On December 26th, 2013 Twitter had a valuation of nearly $40 billion.
The company's shares are currently trading at $22.14, up $3.51 for the day.
source: CNBC