Deal: Get a prepaid iPhone 6 (32GB) for just $100 at Amazon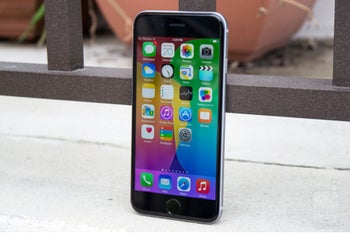 The
iPhone 6
is a very old smartphone that you won't be able to buy from Apple any longer. However, there are many retailers and carriers in the U.S. that still offer the iPhone that made its debut on the market almost 5 years ago.
At the moment, you can pick one up from Best Buy for as low as $150 as part of the
Apple Shopping Event
, but it appears that Amazon has a better deal on the old
iPhone 6
. Well, instead of paying $150 at Best Buy, you may want to grab one for just $100 at Amazon.
The deal comes with a couple of quirks that you need to be aware of. First off, the phone is locked to Total Wireless prepaid service, but it comes with no contract, activation fees, or credit checks. Also, the device must remain activated on Total Wireless service for no fewer than 12 months and you shouldn't recycle or port your phone number during that time.
It's not often that you can buy a brand new iPhone for just $100, so even if it's locked to a carrier for one year, this should be a great deal for those who don't feel especially attached by the Android platform.