Deal: Buy a portable Google Assistant smart speaker for just $40 ($110 off)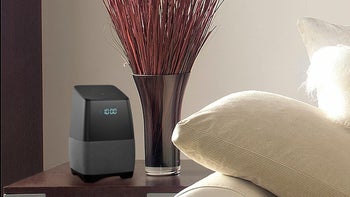 Google Assistant-powered smart speakers have never been so expensive unless you're going for the top-of-the-line. The most common brand of smart speakers,
Google Home
has products at both mid- and top-tier, but there are others that can be bought for less than $50.
Insignia
, a brand operated by Best Buy, offers consumers who can't afford to purchase more expensive smart speakers great alternatives. Well, they're not that great when they're not on sale, but when retailers offer big discounts, Insignia-branded speakers are a steal.
For example, the Insignia voice smart speaker with
Google Assistant
is now on sale at Best Buy for just $45, although it usually sells for $150. There's also another deal available on eBay where you can buy the same device for just $37, but this one comes in an opened retail box (although the smart speaker is brand new).
The best things about the Insignia smart speaker is that it's portable, it includes Bluetooth support for when you're out of Wi-Fi range, and it can also be used as an alarm clock. It doesn't look as good as the Google Home line, but you'll be paying less than $50.