Deal: Unlocked Samsung Galaxy S9+ is $300 off on eBay (dual-SIM model)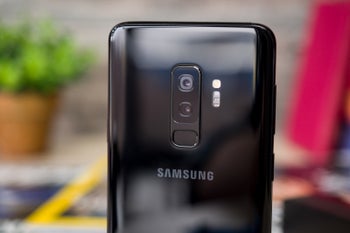 Samsung Galaxy S9+
remains an expensive flagship, as all major U.S. carriers still sell it for more than $800 outright. Not to mention that if you want the 128GB model, you'll have to pay even more than that.
But what if you could get it for close to $600? Not to mention that you'll be buying the 128GB
Galaxy S9+
model. eBay seller
never-msrp
has a great deal on the unlocked
Samsung Galaxy S9+
128GB, which is now available for just $665.
However, if you add the
15% discount code
POPULAR
that eBay is now giving away to customers who purchase Samsung smartphones (up to $50), you'll be able to get the phone for just $615, which is crazy considering AT&T still sells the 64GB model for $915, while T-Mobile asks customers to pay $840 upfront for the same variant.
The phone is brand new and comes in its original packaging, which hasn't been opened. The only issue is that it will not work on CDMA carriers like Boost Mobile, Sprint, and Verizon. On the bright side, it comes with dual-SIM support and a North American AC adapter in the box.