Deal: Save up to $220 on Apple's 2018 iPad Pro at Amazon
We may earn a commission if you make a purchase from the links on this page.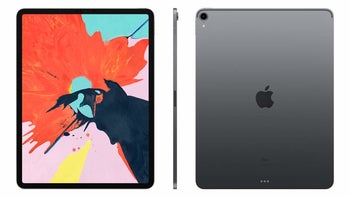 Apple's iPad Pro is most likely among the most expensive tablets that you can get right now. Depending on the model you choose, you might be forced to come up with no less than $1,900 upfront. Even the cheapest
iPad Pro 12.9-inch
costs $1,000, and it's not even the cellular version.
Now, if you must absolutely own an Apple iPad Pro 12.9-inch, but you don't want to pay a bucketload of money, your best bet is to wait for a sale. Even though the discounts aren't that big, even a small percentage means quite a lot of money considering the tablet's high price.
Amazon is running a promotion on various
Apple iPad Pro 12.9-inch
models, which will allow customers to save up to $220, depending on the model. The deals are available for both Wi-Fi only and cellular versions, so make sure to check all versions before placing an order.
The iPad Pro 12.9-inch comes in two colors – Silver and Space Gray, and four versions based on the amount of storage: 64GB, 256GB, 512GB and 1TB. All variants benefit from various discounts, but the Wi-Fi only iPad Pro 12.9-inch 1TB has the biggest discount.