Deal: Save up to $200 on the unlocked LG G8 ThinQ at B&H and Best Buy
1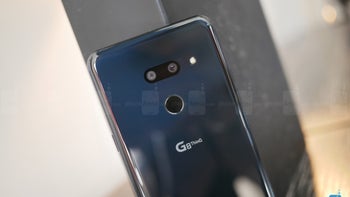 LG recently announced
that one of its most recent flagships, the G8 ThinQ will hit shelves in the United States on April 12. However, customers can already pre-order the smartphone from various retailers, including Amazon, B&H, and Best Buy, and for very good prices we might add.
If you've been following our news, then you may have already seen some of the
LG G8 ThinQ deals
that we came across at various US retailers in the last couple of days. The most recent one we've found seems to be the best we've seen until now, so you might want to keep reading if you're interested in LG's flagship.
First off, it's worth noting that the deal is on an unlocked
LG G8 ThinQ
, so you're not required to commit to a long contract with any of the US carriers. However, the low price has one requirement that you might or might not like.
Best Buy has the LG G8 ThinQ on sale for up to $200 off. This means that if you're willing to activate the phone the day you buy it, you'll be able to purchase the phone for just $650, so you'll be saving $200. If you plan to activate your phone later, then you'll have to come up with $700 upfront, which is still $150 off.
If you don't mind paying $700 for the LG G8 ThinQ, you can purchase it for the same price from B&H, but you'll also receive a Mint Mobile 3-month 8GB prepaid SIM card kit ($60 value) in the process.