Deal: Save $200 on the iPhone X at Best Buy (Sprint model only)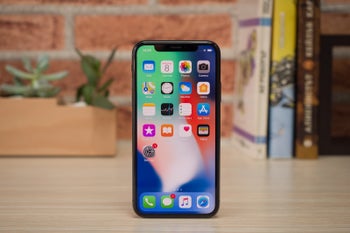 The
iPhone X
has been very well received by Apple's audience, which makes discounts on the device pretty rare and not that great overall. Even so, there have been plenty of deals out there to choose from if you really wanted to buy Apple's
iPhone X
.
Best Buy is running a promotion on the
iPhone X
starting this weekend, although we're not sure when exactly it will end. A fair warning though, if you want to benefit from the full $200 discount, you'll have to choose Sprint's $64GB iPhone X with a 24-month installment plan.
Basically, instead of paying $41.67 per month, customers who buy the discounted iPhone X will only pay $33.33/month for 24 months. Best Buy also offers another option to those who want to get Sprint's iPhone X through leasing. You can save no less than $390 if you get the
64GB iPhone X
on a lease, as you'll be paying $20 for 18 months, instead of $41.67.
AT&T and Verizon have similar offers on the iPhone X, but the maximum discount is $50, so they're not such good deals after all.
iPhone X