Deal: Save $115 on the Apple HomePod at Woot (refurbished)
3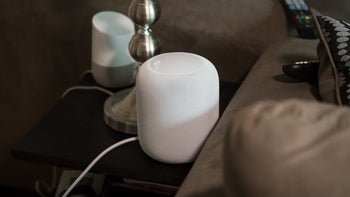 Apple's HomePod is among the most expensive smart speakers, but that doesn't mean that no one buys it, on the contrary. Although the HomePod is the only option for Apple fans, there are ways to buy one cheaper than Apple's list price.
At the time of this writing, you still have 20 hours to
grab an Apple HomePod for just $235
at Woot. Although you'll be saving $115, it's important to note that this is a refurbished product, which comes with a 90-day limited warranty.
The smart speaker is available in either Space Gray or White, and there's a limit of 10 units per customer. Even though Woot says that there are still 19-20 hours left until the end of the deal, if enough smart speakers are sold, the deal will go offline.
If you manage to order one, you should know that the estimated delivery is March 5-11. Also, if you're an Amazon Prime member, standard shipping is free.
The
Apple HomePod
powered by Siri features six mics to pick up all the sound in a room. So, whenever you want to activate it, simply say "Hey Siri." According to Apple, whatever you say is encrypted and sent anonymously to its servers without being tied to your Apple ID, so you don't have to worry about that.