Deal: Baldur's Gate II: Enhanced Edition for Android is on sale for $2 (80% off)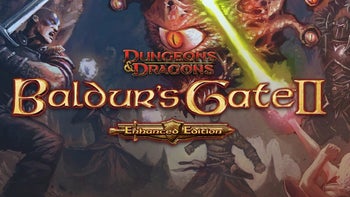 For the third time in the last six months, RPG classic
Baldur's Gate II: Enhanced Edition
for Android is discounted by more than half. Based on Dungeons & Dragons ruleset, Baldur's Gate II includes the original Shadows of Amn campaign, as well as three expansions: Throne of Bhaal, Fist of the Fallen, and The Black Pits II. Additionally, if you like the game, you can purchase extra content, which are separate adventures meant to prolong your stay in Faerun.
Baldur's Gate II: Enhanced Edition
usually sells on Android for $10, but for a limited time, you can get it for just $2, truly a steal considering that only the first campaign, Shadows of Amn offers more than 60 hours of gameplay.
If you've already finished the first game,
Baldur's Gate: Enhanced Edition
, you can continue your journey using the same character, or you can create an entirely new one in the sequel.
It's worth mentioning that the game has been optimized for tablets and not recommended for phones with screen sizes under 7-inches, although Baldur's Gate II: Enhanced Edition will work on many of them.