Deal: This 15W Bluetooth and Wi-Fi speaker is 66% off, grab one for $20!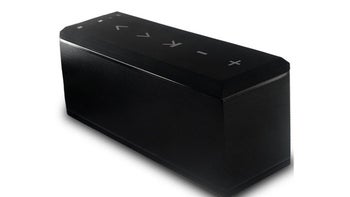 | Product | Location | Item Condition | Price | Offer expires |
| --- | --- | --- | --- | --- |
| Que Design 15W Bluetooth & Wi-Fi speaker | Daily Steals | New | $19.99 ($59.98) 66% off | N/A |
If you're on the hunt for a decent and affordable wireless speaker, we have good news for you. A 15W Bluetooth & Wi-Fi speaker made by Que Design is now on sale. Currently, this model is listed for $60 on Amazon, but you can grab it for just $20 - that's a 66% discount - if you purchase it through Daily Steals.
Que Design markets the device as a "multiroom speaker" as you can pair two or more of these speakers together over Wi-Fi to get simultaneous 2.1-channel audio in multiple rooms. The speaker features an audio output of 15W, 75dB sensitivity, and a frequency range of 80Hz to 20kHz. Connectivity options include Bluetooth, NFC, and an aux port.
If this offer interests you, feel free to head over to Daily Steals by clicking the link above. This is a rather big price cut, so it would be advisable to act fast.