Corning sold more in 2017, but reports net loss
1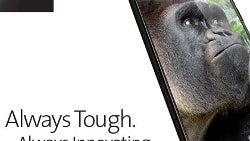 Corning, the company that gave life to the Gorilla Glass technology and brought it to our smartphones, has reported its 2017 Q4 and full-year financial results, indicating net loss.
On a yearly basis the company indicates an increase in income, from $9.39 billion in 2016 to $10.11 billion in 2017. Despite that, Corning still finds itself at a net loss of $497 million - way worse than 2016, when the company had a net profit of $3,695 billion. The financial deficit can be easily explained with the fact that the company has recently invested in 23 projects, including the construction of 11 plants, that are expected to affect profit in the first half of 2018 as well. On the other hand, the company had a quite good Q4 2017, with revenue estimated to be $2,637 billion - stronger than both Q3 2017 ($2,607 billion) and Q4 2016 ($2,476 billion).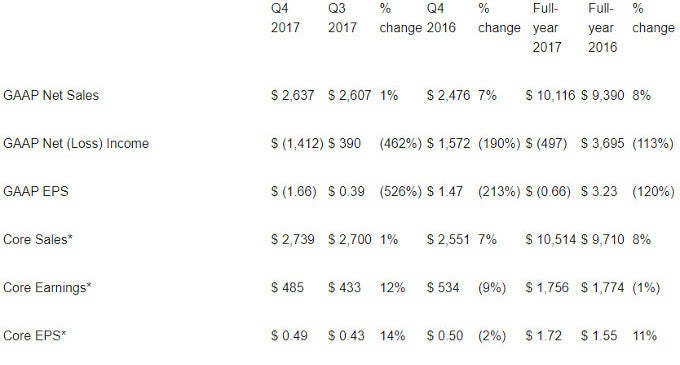 Corning's fourth quarter and full-year financial results. Numbers given are in millions, except the earning per-share amounts
Out of its five business departments, the ones that had the biggest income for the year were Display Technologies and Optical Communications ($928 and $745 million respectively), while the Life Sciences brought in the least amount of income to the company ($225 million).
Another thing to mention is the huge financial increase in the Specialty Materials department, which includes Gorilla Glass products - staggering 25% in Q4 2017 compared to Q3. Big impact on this has the adoption of glass backs on many devices, according to the company.

Specialty Materials department's financial report
With all that being said, the company enjoys what it achieved throughout the year, as said in a press statement by Corning's CEO, president and chairman - Wendell P. Weeks. "
Strong growth and strong investment made 2017 an outstanding year,
" he said and added "
We exited the year running at full capacity in several of our businesses and with committed customer demand that supports our current capacity-expansion initiatives. We expect to see the benefits of these initiatives in the second half of 2018 and beyond as production ramps
".
According to Corning, it expects an even better 2018 due to continuation of Specialty Materials' sales growth and reduction in yearly financial declines.