Clone Buster for Android busts some duplicate photos on your file system
2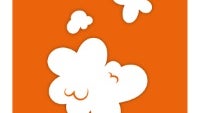 Many smartphone users tend to have more than one messaging app installed. Add a choice of photo editing apps, a suite of social networking and image sharing apps, and you've got yourself a breeding ground for duplicate images "cloned" as you enthusiastically create and share photographs and art with your friends through several different channels. As time goes, this starts to take its toll on your device's storage space, not to mention making your already disorganised gallery increasingly complicated.
This is where Clone Buster comes to your rescue. It's a simple app that automatically scouts your file storage for duplicate images and presents you with a big, juicy "Delete" button. All the duplicates disappear in a single tap. It's not like such an app requires any more functionality than the pure, functional basics, right?
To top it all off, Clone Buster touts a friendly, cloudy interface that shows you which photos have duplicates, and how many there are of them. The app is free, and the only permission required is internet access, so it can display some unobtrusive ads.
| | |
| --- | --- |
| Developer: Juanfran Granados | Download: Android |
| Genre: Tools | Price: Free |