Cingular Makes First GSM 850 MHz Call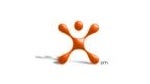 Cingular Wireless, the nation's second largest wireless carrier, announced today that the company completed the first GSM (Global System for Mobile communication) call utilizing 850 MHz spectrum outside of a lab environment. The call - made on May 8, 2002 in the Detroit area - is a major milestone in the company's strategic decision to overlay its entire network with GSM technology.
"The ability to effectively use 850 MHz spectrum for GSM is critical to our plans to build a unified voice and advanced data network nationwide, said Bill Clift, Chief Technical Officer of Cingular. "The Detroit call is a strong example of the work we are doing in preparation to transition to an all-GSM network with 3G capabilities."
"The successful completion of the 850 call is a major step forward in overlaying the entire network with GSM technology," said Bill Hogg, vice president of network transformation for Cingular. "Completion of this call is a milestone in realizing our strategy. It is especially significant because it was made in the Detroit area, which is a market we plan to launch during the fourth quarter this year."
GSM is the most extensively used digital cellular network technology in the world and has approximately 650 million subscribers worldwide and successful deployments in over 170 countries. Cingular will also use the GSM network to introduce third generation (3G) wireless data services - known as EDGE - to its customers next year. Cingular already offers fast 2.5G wireless data services in California, Nevada, Washington State, North Carolina, South Carolina, eastern Tennessee and coastal Georgia.
More than half a billion GSM phones are in use worldwide, accounting for more than 70 percent of the world's digital wireless market.
"GSM is clearly the world's choice for wireless communications," said Clift. "Plus, having a common technology throughout the world will allow Cingular's customers to gain the additional benefit of being able to seamlessly roam worldwide."