Chinese gov't frowns on China Unicom's iPhone 4 regulations
0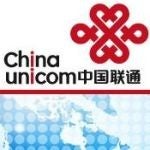 Everyone knows that China's gray market is flourishing, and retailers often pay the price.
China Unicom
, the exclusive carrier of Apple's iPhone 4, has retaliated by imposing strict punishments on those caught using the iPhone 4 on another network, like competitor China Mobile Communications Corp.
China Unicom is subsidizing the price of the
iPhone 4
, and as such, is determined to keep their iPhone customers on China Unicom's network. But many customers are purchasing the devices for resale, and using other carriers' SIM cards. That means China Unicom is paying for another carrier's phones.
China Unicom now demands that customers sign agreements acknowledging that they will only use China Unicom SIM cards. If they are found in violation, they can have their numbers deleted, their devices locked, and will owe China Unicom for the amount of the subsidy. China Unicom would also freeze the deposits that iPhone buyers must pay.
These regulations led the Chinese government to accuse China Unicom of abusing their customers, saying that they should "respect and protect the legitimate rights and interests of telecommunications users, improve the service agreement, and improve service quality." A China Unicom representative has insisted that their regulations were meant to protect their customers' interests.
China Unicom's attempt to control their iPhone customers is related to their market struggles. Despite having the iPhone 4, China Unicom is still lagging behind China Mobile, with only 164 million subscribers to China Mobile's 575 million.
source:
Bloomberg
via
AppleInsider