China launches its own, Linux-based mobile OS
12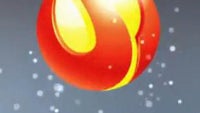 China has unveiled a new, government-blessed mobile operating system. Dubbed China Operating System, or COS, the platform is based on Linux and is being developed by the Chinese Academy of Sciences, in collaboration with Liantong Network Communications Technology - a Shanghai-based company. The open-source operating system is intended to break the existing monopolistic hold of giants like Apple and Google on China's mobile market.
According to the Chinese Academy of Sciences, foreign operating systems pose great risks and issues, but "COS will simultaneously solve both security and usability aspects". COS is built "completely independent"-ly, upon a security-enhanced Linux kernel, which supports multiple runtime environments, as well as multitasking. The platform will come with a user-friendly interface and will be used in various devices, such as smartphones, tablets, personal computers, smart handheld terminals, and even set-top boxes.
According to Chen Feili, the deputy general manager of Liantong Network, China Mobile and China Telecom have been testing COS for three months now. Feili has also stated that, at the moment, four already-released Chinese smartphones run COS, but he hasn't revealed the names of the manufacturers who have launched them. According to some sources, HTC is one of the companies that support COS, which might confirm the rumors we heard
back in August
. The deputy manager of Liantong Network has also said that the goal of the new mobile platform is to become one of the most used operating systems in China.
The China Operating System supports both JAVA and HTML5 web applications, and is currently compatible with over 100,000 different apps. It seems like a unified app store for the new platform is being developed, too.
source:
CAS
(translated),
C114
(translated) via
IntoMobile