HTC's comeback plan is to develop a China-centric mobile OS
27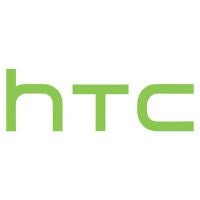 HTC has been having a rough go of it recently. The company decided to "abandon" the low-end market in order to focus on the high-end, in an effort to cut into Samsung's huge slice of the Android market share. With that in mind, HTC released the One (which of course was not the only One, since we are expecting the One mini and One Max soon enough.) Unfortunately, while the One is a great device, it hasn't been the big seller that HTC had hoped. So, a new report says HTC is aiming at China to continue its comeback.
China is a huge market, and one that has a lot of room for growth with smartphones. It is also a market that is open to new operating systems, or at least HTC hopes so, because a new report says that HTC is planning a China-centric mobile OS. It is unclear if the OS will be proprietary, or if it will be a fork of Android, but word has it that HTC is going to deeply integrate popular Chinese services like Weibo.
HTC had first talked about creating its own OS about two years ago, but it is unclear if this was the plan all along. Apparently, HTC's Chairwoman Cher Wang has been in contact with Chinese government officials in order to make the best product it can without running afoul of China's Great Firewall. China's government has been encouraging more locally-developed solutions (although HTC is based in Taiwan, not China), because it wants to reduce dependence on Western companies like Google, Apple, Microsoft, and BlackBerry.
As yet, there is no word on when HTC might be planning to launch this new OS.