Candy Crush Saga for iOS updated with new Halloween Spirit levels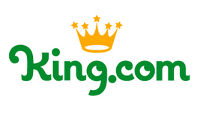 Mobile developer King, creator of the immensely popular Candy Crush Saga, has just updated the iOS version of the game. This resulted in the creation of some additional new levels for the holiday season. King announced recently that it takes in $600,000 a day from in-app purchases related to Candy Crush Saga. That figure could be rising; Candy Crush for Windows 10 is now available for handsets powered by Microsoft's mobile OS.
Last month,
Activision agreed to purchase King
for the princely sum of $5.9 billion. That is actually a discount from what the company was valued at during last year's public offering.
Candy Crush has 350 different levels of game play. The new version of the game being offered to Windows 10 Mobile users adds an additional 15 bonus levels. Microsoft hopes that having Candy Crush available for phones powered by Windows Mobile, will create additional interest in its handsets.
Are you still playing Candy Crush Saga on your phone or tablet?
source:
iDigitalTimes