Canadian developers start to receive limited edition BlackBerry Z10
4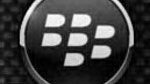 Is there a better way to say thank you to BlackBerry's legion of third party developers? In return for their hard work in getting BlackBerry World decently stocked before the launch of the
BlackBerry Z10
, the company sent out limited edition units of the BlackBerry Z10 in Fire Engine Red. How appropriate since these code jocks put out the
numerous fires
that sprung up as BlackBerry tried to populate its re-branded application store with popular titles.
The limited edition BlackBerry Z10 was outed in a tweet from Joey Beechey. No less a BlackBerry executive than CEO
Thorsten Heins said that the size of app stores doesn't matter
and BlackBerry tried to have the most popular names in BlackBerry World ready for the launch. While 70,000 apps were available by the launch of BlackBerry 10, the news recently has not been good as
first Instagram
and
then Netflix
said that they would not offer a native BlackBerry 10 app.
If you love the red BlackBerry Z10 and are not a developer, check around eBay in a few days. We bet you'll find some there.
source:
@joeybeechey
via
BerryReview