Bye, capacitive keys: pressure-sensitive soft keys rumored for the Samsung Galaxy S8
29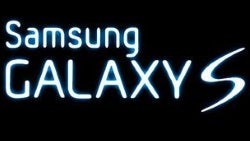 Samsung is clearly on the lookout for ways to distinguish and improve the upcoming Galaxy S8, a smartphone tasked with putting the company on an upward trajectory once again in the aftermath of the Galaxy Note 7 fiasco. Amidst rumors of a bezel-less display with an integrated fingerprint scanner and possible S-Pen support, new suggestions shared by connected tech journalist David Ruddock propose the removal of hardware navigation keys in favor of soft keys that respond to pressure sensitivity. This would allow for slimming down the smartphone's lower bezel, as well as to enable a degree of customization in what the keys do.
Of course, soft keys that respond to pressure probably means that the entire Galaxy S8 display will be pressure-sensitive, enabling 3D Touch functionality such as app shortcuts. Said feature is already built into Android Nougat and available for manufacturers to take advantage of.
The rumored Galaxy S8 is likely to be introduced sometime around MWC 2017, which starts by the end of February. But Samsung might choose to delay the smartphone's release date until late March or April. To reduce chances of another failed product, the company is said to be pushing for stronger pre-release quality testing, in addition to implementing new features, such as a virtual AI assistant (supposedly called Bixby) that integrates with the phone's core applications.
ALSO READ
Recommended Stories