Buy a selected Samsung smartphone from Phones4u and see Olympic Football free
2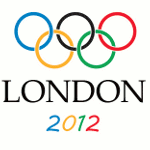 Scoring tickets to any of the 2012 Summer Olympic Football matches is extremely hard to do. Most of those who want to see the matches live will have to
pay a scalper's price
to come away with a pair of ducats. Actually, there is another way to get a pair of tickets to one of the Football matches without handing over your first born son.
Purchase a selected Samsung smartphone from Phones4u and the Korean based manufacturer will comp you with a pair of tickets to one of the matches. Buy A
Samsung Galaxy S II
,
Samsung GALAXY Nexus
or a
Samsung GALAXY Note
from the retailer between today and May 15th. Enter certain details of the purchase on a dedicated website, including the phone's IMEI number, and information on which match you want to see including the venue and date, and you will receive a pair of tickets to the game.
Simon Stanford, vice-president of Samsung's UK & IRE Telecommunications & Networks Division, said, "
Football is one of Britain's biggest sports and this is a great opportunity for our customers to receive a pair of complimentary match tickets and see the action first hand. We're delighted to be the wireless partner for the London 2012 Olympic Games and want to give as many people as possible the opportunity to take part in this historic sporting event
." Oh, and in case it isn't obvious, when we are talking about football here, it is the game that Americans know as soccer.
There are some conditions, of course. First of all, matches held in famous Wembley Stadium, where the final will be held,
have been all sold out
and are not included in the promotion. You can still select from the 2012 Olympic Football games to be held at
Old Trafford, the

City

of Coventry Stadium, Hampden Park, the Millenium Stadium and St James' Park.

Earlier on Friday, we told you that Samsung has opened its own retail outlet inside the flagship Phones4u store on Oxford Street in London.

source: Samsung