Buy a phone (any phone) through Radio Shack, get 6 months of Netflix for free
2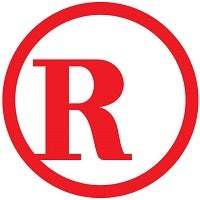 On-contract, off-contract, activated or not, Radio Shack is offering a nice incentive to those that buy some stuff from them.
The best part is there does not appear to be much by way of restrictions on the promotion. "Customers who buy a qualifying product" are eligible. The list of qualifying products is pretty long. It can be any contract phone, any non-contract phone (to work with Boost, Virgin, TracFone, Net10 or TelCel), tablet or laptop computer. As long as it is purchase in-store, or online before March 22nd, you will get a redemption code to apply toward 6 months of Netflix online streaming.
As you might expect, some of the lower-priced phones are already sold-out, but if you find a sub-$30 device in the store or online, it may not be such a bad deal. It can also be an attractive incentive to those that are eligible for an upgrade with AT&T, Verizon or Sprint, as Radio Shack is an agent for each, as well as the aforementioned pre-paid providers.
Other fine print is pretty liberal, you are limited to up to 10 promo codes (i.e. up to 10 qualifying purchases), all of which can be applied to the same Netflix account. That could mean 5 years of Netflix for free. If you buy in the store, the promo code will be on your receipt. For online purchases, the promo code will be emailed after your device ships. The promo code has to be redeemed within two-weeks of purchase and/or shipping, and the accompanying Netflix code must be redeemed by April 22nd.
If you live in the United States, Puerto Rico or Virgin Islands, this offer is for you. Click on the source line for all the details.
source:
Radio Shack