BulkyPix slashes prices on its games for Black Friday: Type:Rider, Yesterday and more
3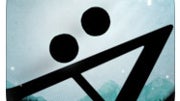 Black Friday is here
and the craziness is in full swing not only in brick and mortar stores, but also online as Google's Android Play store and the Apple App Store are
bustling with discounted applications and games
. BulkyPix is one of our favorite game developers and it joins in the Black Friday price cuts by slashing prices on a lot of its titles.
You can get the awesome new platformer Type:Rider for just a buck or the renowned adventure game yesterday for merely a dollar. That's far from all, though, as we found a dozen of games sold for a fraction of their original prices.
Other titles that are offered for a lower price include games like the cartoon-styled zombie shooter Redneck Revenge, the pinball simulator PinWar, and the six-man offensive on Fort Boyard. As you can see BulkyPix has a game in pretty much every genre we can think of.
If you don't want to miss an app and game discount, make sure to also check out our round-up of the best Android and iOS Black Friday deals here.