Black Friday Android and iOS app and game sales have begun
11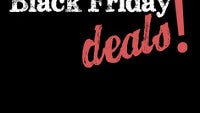 We're still nearly a week until Black Friday, but the shopping craziness kicks off early this year and app and game makers have already started some massive sales on the hottest Android and iOS titles.
Most of the titles that have gone on sale right now are for iOS and only a limited number is for Android, but that will likely start changing over the next couple of days, so no reasons to worry. Still, iPhone and iPad users get the early deals and some apps have gone down to completely free while others are slashed in price. There is no particular order to this selection so feel free to discover apps of all sorts of use and games of different genres below.
We'll keep on updating this as new deals come up. Feel free to tip us about price cuts on games and apps in the comments section and let us know what you've downloaded so far.
Update:
We have added the latest deals on Android and iOS apps and games. This article has last been updated on November 29th.