BlackBerry's phone sales cut in half during fiscal fourth quarter
99+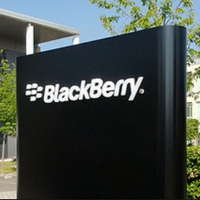 Plenty of news came out of BlackBerry's camp this morning, starting with the release of its fiscal Q4 earnings report. For the period, BlackBerry generated $464 million in revenue, down 30% from last year and well below the $563 million expected by Wall Street. Software and services revenue rose 106% to $153 million. For the year, software and services brought in $527 million, and the quarter produced a non-GAAP loss of 3 cents a share. The bottom line net loss for the period was $238 million. The company still had $2.62 billion in cash and investments on the books at the end of the three-month period.
The company's days as a phone manufacturer are numbered. BlackBerry sold only 600,000 units in the period. That figure includes sales of its first Android handset, the
BlackBerry Priv
. That is less than half of the 1.3 million handsets that the company sold last year, and a 14% decline sequentially.
At the same time, the company announced that the BlackBerry Priv will receive an update to Android 6.0 next month. That is for the unlocked version of the device. Those with a carrier branded model will have to wait for their wireless operator to approve it. In addition, the BlackBerry 10.3.3 update, originally scheduled for BlackBerry 10 users last month, is now expected to rollout in June. BlackBerry 10.3.4 will launch later this year
"Overall, BlackBerry's Q4 performance was solid as we made progress on the key elements of our strategy, which are to grow software faster than the mobility software market, achieve device profitability and generate positive free cash flow."-John Chen, CEO, BlackBerry
Putting its emphasis on software rather than hardware, the company says that it will grow software and services by 30% next year. Wall Street isn't too pleased. The stock is down 6.5% on the earnings announcement to $7.57.
source:
Fortune