Record software and services revenue achieved by BlackBerry for its fourth fiscal quarter
76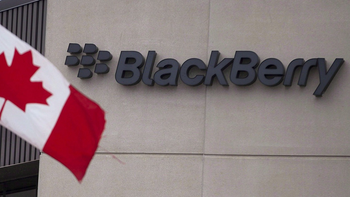 For those who doubted John Chen's ability to turn around BlackBerry, or
wondered why he got that huge five-year contract extension
, the time has come to put those thoughts behind you. After exiting the hardware business, licensing the BlackBerry name and its version of Android to three companies, and focusing on the automobile business and the IoT, Chen has yet to meet his Waterloo at Waterloo.
For its fiscal fourth quarter, BlackBerry reported record software and services revenue of $218 million (non-GAAP) and $212 million (GAAP). The previous record was just set last quarter. For the period, BlackBerry turned a profit on a non-GAAP basis of $19 million, or 5 cents a share. Using generally accepted accounting principles, the company was $17 million in the red for a loss of 6 cents a share, fully diluted. As of the end of February, the company continued to be flush with cash, a BlackBerry hallmark. The company had $2.4 billion of cash and cash equivalents in its vault as the quarter ended. And no, we don't believe that Mr. Chen likes to dress up as Scrooge McDuck and jump into a pile of gold coins.
For all of fiscal 2018, BlackBerry grew its software and services revenue by 14% to $782 million (non-GAAP) and by 20% to $747 million (GAAP). Earnings per share rose from 6 cents to 14 cents for 2018 (non-GAAP), or 76 cents a share (GAAP). The company reported free cash flow of $76 million. For 2019, BlackBerry forecasts double-digit growth in software and services revenue, and expects to be in the black on a non-GAAP basis.
"I am very pleased with our execution. We achieved another record quarter in software and services revenue as we grew across all three of our software businesses. We also generated positive non-GAAP EPS and cash flow from operations for the fiscal year. Customers and partners recognize our technology innovation and market leadership. BlackBerry's market opportunities in unified endpoint management and embedded software are significant and synergistic, and our innovation and execution give us confidence to be a leader in the Enterprise of Things."-John Chen, Executive Chairman and CEO, BlackBerry
After soaring at the open and hitting a high at $12.99, BlackBerry's shares have lost momentum after investors digested the report. The stock is basically flat at $12.40.
source: BlackBerry