BlackBerry CEO John Chen receives a contract extension to 2023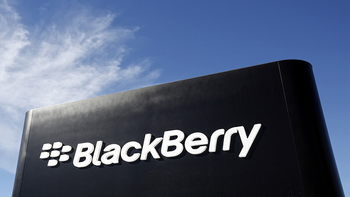 Has 1,592 days really gone by since
John Chen took over as CEO of BlackBerry from Thorsten Heins
? Chen, as he promised, continued to push out new handsets until it was obvious that this was not a financially viable survival plan. So the executive made a brilliant move and licensed the BlackBerry name and its version of Android to other companies including TCL. This allowed the company to eliminate its hardware manufacturing business in order to focus on "cybersecurity and embedded software."
To reward Chen's turnaround of the company, BlackBerry today extended Chen's contract by another five years. The CEO will continue to lead the company through November 2023. Chen's base salary will remain the same as will his short-term cash incentive. The latter consists of 5 million restricted share units (RSUs) that vest in equal tranches annually once BlackBerry's shares trade in the $16 to $20 range (using a 10-day moving average). Today, BlackBerry (BB-NYSE) closed at $13.25. Should the shares reach $30 (again, based on a 10-day moving average), all of Chen's performance based cash awards will vest immediately.
"The BlackBerry Board of Directors has tremendous confidence in John Chen. John engineered a successful turnaround and has the company repositioned to apply its strengths and assets to the Enterprise of Things, an emerging category with massive potential. John's leadership is critical and the Board has determined that it is in the best of interests of BlackBerry and its shareholders to continue his service through November 2023."- Prem Watsa, Lead Director, BlackBerry
BlackBerry is expected to release its earnings report for the fiscal fourth quarter of 2018 on March 28th. For the third quarter, BlackBerry topped Wall Street estimates by reporting earnings of 3 cents a share. Analysts were expecting the company to breakeven for the three month period. Though revenue at $226 million was down 25% year-over-year, it surpassed estimates calling for the firm to report gross of $215.4 million.
source: BlackBerry