BlackBerry Z10 and Q10 both make cameo appearance in a commercial for Cisco
15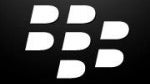 A new 30 second commercial for networker Cisco is supposed to show how one home improvement store can use networking tools to stay connected. At the 13 second mark, you see a
BlackBerry Z10
in landscape mode attached to the handle of a shopping cart while the Voice Over announcer explains that the shopping carts "
keep everyone on the right track."
In other words, the Z10 is used by shoppers to
help them navigate
in the store.
Ten seconds later, we see the QWERTY equipped
BlackBerry Q10
as a purchase is rung up. Cisco uses the phone to show how it can connect a location so that a payment can be processed automatically as the customer walks through the doors on his way out of the store.
No, this is not a BlackBerry ad, so we really don't hear anything about the phones. But if you are a fan of the Canadian based OEM, you have to be somewhat excited at seeing the two new models in the spot. After all, Cisco could have picked any smartphone for the ads and decided to go with the BlackBerry Z10 and BlackBerry Q10 instead of, say, the
Samsung Galaxy S4
or the
Apple iPhone 5
.
source:
BlackBerryEmpire
via
BerryReview