BlackBerry KEY2 gets US release date, pre-orders start next week
48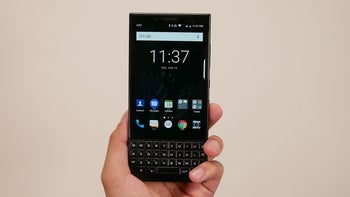 The
BlackBerry KEY2
was announced exactly two weeks ago today and following the confirmation of its release date in Canada, TCL has finally announced when it will arrive in the United States: July 13. This date means that those interested in the device will have to wait just over three weeks before it begins shipping, but anybody who is certain that the smartphone will be their next daily driver can pre-order the device starting Friday, June 29 at a price of $649.99.
Despite the fact that this unique device will often be regarded as a mid-range offering due to the Snapdragon 660 that is included inside, the smartphone does offer a number of flagship specifications such as 6GB of RAM and either 64GB or 128GB of internal storage, putting it on par with Samsung's
Galaxy S9+
. Additionally, just like many flagships available at the moment, the latest BlackBerry offering boasts a dual-camera setup on the rear that is comprised of two 12-megapixel sensors, and this is coupled with an 8-megapixel selfie sensor up front.
On the external side of things, the device represents a much less mainstream design that consists of a small 4.5-inch LCD display and a physical keyboard, which should help improve productivity. Speaking of which,
the smartphone
also boasts an impressive battery life thanks to the smaller display and the large 3,500mAh battery that is included on the inside.
For those interested in the smartphone, it will be available for pre-order via both Amazon and Best Buy and is compatible with GSM networks. This means AT&T, T-Mobile, and MetroPCS customers can all take advantage of
the device
. Additionally, it's worth noting that it will go on sale in both Black and Silver.
source: BlackBerry