Betaworks to purchase Instapaper, Marco Arment to advise "indefinitely"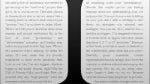 Instapaper was arguably the app that started the rush of read-later apps, and for quite a while it was the best of them. The trouble always was that Instapaper was a one man operation, so it took Marco Arment a long time to build an Android version of the app, and while he has worked hard, Pocket has eclipsed Instapaper as far as functionality. Well, Marco is getting help by selling a majority stake in Instapaper to Betaworks.
Betaworks is the company best known for purchasing Digg and bringing it back from the brink. According to the blog post on the sale of Instapaper, Marco Arment says that he reached out to Betaworks, because he knew that he couldn't continue to support Instapaper by himself. The app has gotten too big, so Marco will be handing over the development duties to Betaworks. However, Marco will still be involved with the app, saying that he "will continue advising the project indefinitely, while Betaworks will take over its operations, expand its staff, and develop it further."
Betaworks has said that it believes Instapaper will be a "perfect fit" with Digg and
Digg Reader
, when it becomes available. So, it sounds like we should not only expect some big changes coming to Instapaper, but quite a lot of social features as well.