Best new Android, iOS and Windows Phone games for January 2014
20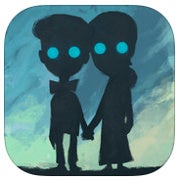 We all expected 2014 to be a great year for games, bringing us console-quality titles, but truth is that it was not a game that the new year kicked off with - it was an addiction. Yes, we're talking about
Flappy Bird
, the smash-hit by Vietnamese indie developer Dong Nguyen, that has quickly climbed to the top of the Android and iPhone charts. The game should be coming to Windows Phone in the next few days as well, which is good news.
In addition to Flappy Bird, we have hand-picked only the very best new games for Android, iPhone, iPad and Windows Phone for the past month, all titles that you should check out if you have the time.
From first-person shooters with jaw dropping graphics like
Deus Ex
, to the enchanting story of The Cave, to addictive racers like Table Top Racing, there is something for every taste. We start off our selection with 20 games for the two biggest platforms, iOS and Android, and finish it off with five new games for Windows Phone.
Now, what's your favorite new game?