Best wallet cases for LG V20
2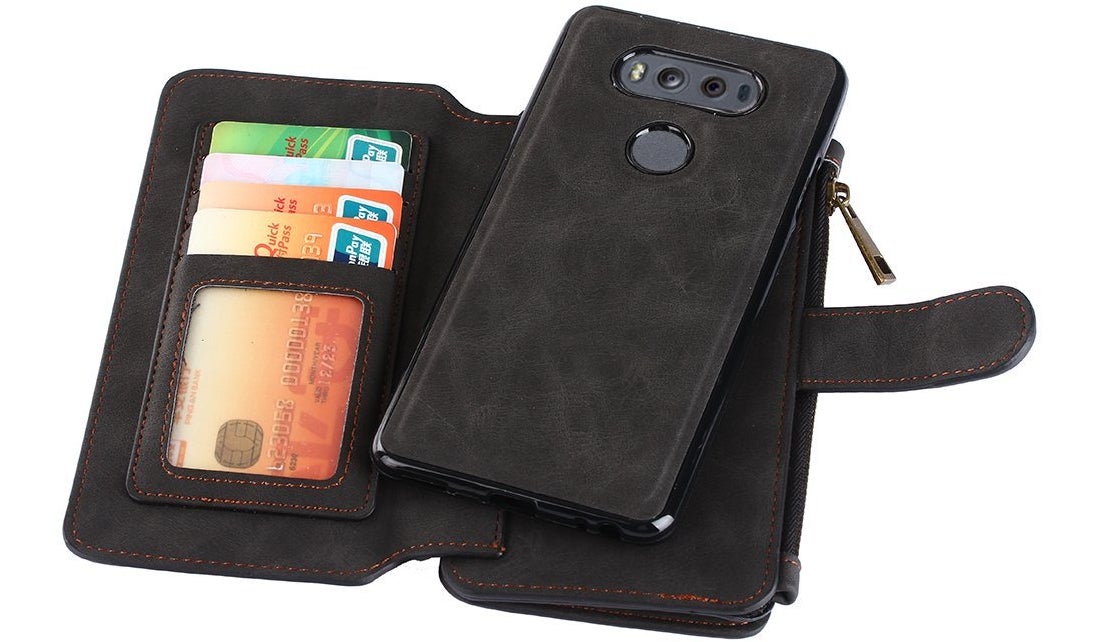 If you want to buy a wallet case for your
LG V20
, there are many options out there, from cheap to expensive ones. Of course, not all cases on the market are worth checking out, so we're here to help you narrow down your options.
Below, you'll find six of the best wallet cases for the mighty LG V20 (listed in alphabetical order). We've also included direct links to buy these cases, should you decide that you need any of them.
Arae Wallet Case
This Arae case is comprised of a synthetic leather wallet with a magnetic closure, and a soft TPU (thermoplastic polyurethane) inner shell - including three pockets for cards, and another pocket for cash. The case can be transformed into a kickstand, and comes with a detachable wrist strap for your convenience.
Belk Premium Retro Slim Wallet Case
Like the Arae case above, the Belk Premium Retro Slim Wallet Case features a soft inner shell and a wallet cover (this time made out of bicast leather). This case can be turned into a kickstand, too, but it doesn't come with a wrist strap. Nevertheless, the Belk case has a more refined look, and the color options are nicer.
Case-Up Wallet Case
Make no mistake, this is not your regular wallet case. It's a full-fledged wallet that can hold up to 12 credit cards, in addition to offering a separate cash compartment with zipper. Obviously, the Case-Up Wallet Case is quite bulky. However, when you don't need all those pockets, you can detach the inner protective case and use it independently to protect your LG V20.
J&D Wallet Case
The J&D Wallet Case is yet another fine and affordable case. It includes a shock-absorbent snap-on shell and an external wallet (with decent room for cards and cash), while also having a kickstand mode.
Mangix Window Wallet Case
Unlike the rest of the cases on our list, this Mangix model lets you view the secondary display of the LG V20 without opening its cover. That's because the case features a small "quick view" window at the top - and yes, this lets you interact with the phone's small touchscreen. Other than that, you're getting only one internal card slot, so this isn't the ideal option if you need extra storage compartments.
VRS Genuine Leather Diary Case
VRS Design's Genuine Leather Diary case is certainly not cheap, but that's justified by the fact that it's a very elegant, high-quality accessory made out of genuine leather. The case is relatively thin, and yet still features three pockets for cards, plus a pocket for cash.