Best Buy is now offering the Asus Zenwatch at $179
8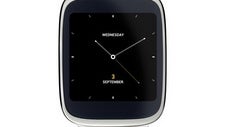 It looks like the Motorola Moto 360 isn't the only smartwatch that Best Buy is
currently selling at a discounted price
. The retailer is also selling the Asus Zenwatch at $179.99, which is $20 off the usual retail price, and $30 more than what Best Buy is now asking for the Moto 360.
That money will get you one of the best-looking Android Wear smartwatches currently available, especially if you're into the square form factor. The Asus Zenwatch comes with a premium finish and one of the toughest stitched leather straps that you're going to find on any smartwatch.
Spec-wise, the Asus Zenwatch comes with a Qualcomm Snapdragon 400 chipset paired with 512MB of RAM, 4GB of internal storage space, Bluetooth 4.0, and a 360 mAh Li-polymer battery. The smartwatch has recently started getting its
update to Android Wear 5.1.1
, although it won't get Wi-Fi capabilities as the device lacks a Wi-Fi radio. The display is a 1.63-inch AMOLED display running a resolution of 320 by 320 pixels at a 278 PPI.
The Zenwatch also comes with an IP55 certification for dust and water resistance, meaning that it can take the occasional splash, but nothing as extreme as swimming or other aquatic activities. To find out more about the device, make sure to read our
Asus Zenwatch review
.