Asus ZenWatch Review
17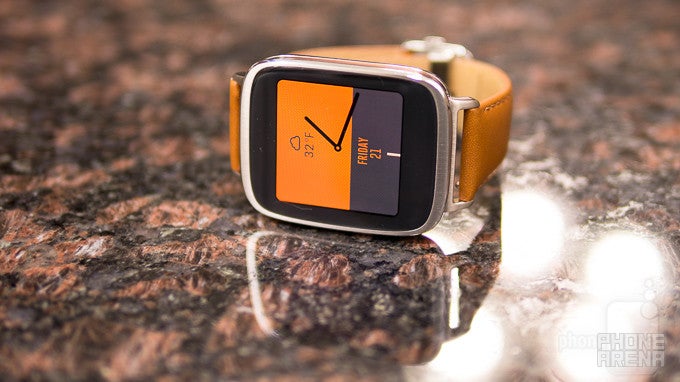 Introduction
Several companies are already in the business of winning that piece of real-estate on your wrist, courtesy of Android Wear. One of them in particular, Asus, is hoping to entice consumers with its attractive ZenWatch - one of the latest entrants in the Android Wear space. Adorned with a $199 cost, it's undoubtedly one of the more competitively priced models that are available right now, but does it have enough goodies to really differentiate itself from the motley crew we're exposed to already?
The package contains:
Wall charger
microUSB cable
Charging cradle
User manual
Warranty card
Design
Asus isn't a stranger to meticulous designs - they've taken great pride in really being attentive when crafting its products. With that in mind, it's not all that surprising to find the Asus ZenWatch is receiving that same level of premium craftsmanship we see in some of its high-end products. Quite simply, the ZenWatch is arguably the best looking Android Wear smartwatch at the moment.
Why's that you ask? Well, it has that perfect mixture of premium quality materials and a solid foundation with its construction. Circular watches have been the rage of late, evident by recent entrants like the
Moto 360
and
LG G Watch R
, but the Asus ZenWatch makes square shaped watches hip once again. Out of everything, its attractive quality is pronounced thanks to the rose-gold-colored band that's sandwiched in between two steel layers, which is the foundation of the casing. From a cursory look, the casing appears almost flat, but there's a subtle curve to it that contours nicely along our wrist.
We can certainly say that the design is clean, one that doesn't have any sort of buttons, crowns, or anything else to mesh with its slick lines. In fact, the only things that break up its design are all found in the underside of the ZenWatch – they include the pin connections, screws, and single power button. We know, it's something that's common amongst smartwatches, but the charging process still requires us to utilize the included proprietary charging cradle. Needless to say, it would've been sweet to see this receive the same wireless charging treatment like the Moto 360.
As for the strap itself, it's a nice complement with its genuine stitched-leather material, but the clasp juts out to the point that it can sometimes get caught up or attached to articles of clothing. Thankfully, it uses the standard 22mm strap, which makes it incredibly easy to remove and replace it with another one. Style is undoubtedly plentiful with this one, but we can't forget that the ZenWatch has a water resistant rating of IP55, which is good at protecting it from minor splashes and whatnot, but don't expect to go diving beneath the water with it on.
Smartwatches in general have this distinction of looking a bit too techy, like those calculator watches of yesterday (and even today), but the Asus ZenWatch's pristine, elegant look elevates it to rival some of today's sophisticated timepieces. We really have few complaints about its design, and in some way, it takes the crown away from the Moto 360 for being the best looking Android Wear smartwatch to date. Throw in its manageable size into the mix as well, and it certainly has the potential to appeal to both men and women who want to make a fashion statement.
Display
Specs-wise, the Asus ZenWatch doesn't try to overstep its rivals at the moment, seeing that it sports a 1.63-inch 320 x 320 AMOLED display – similar to that of the display used by the Samsung Gear Live. Protected with curved Corning Gorilla Glass 3, it matches the subtle contour of the casing to give it a uniform, seamless finish. Trying to visualize things isn't an issue thanks to its pixel density count of 278 ppi, so we're able to read the time, notifications, messages, and much more with ease.
Relying on an AMOLED screen, it bears all of the characteristics of the display technology – like its deep black color, wide viewing angles, and that iridescent glow in the dark. However, it's still a bit tough to read out under direct sunlight, so we're frequently using our other hand to shield it. For a square shaped display, the ZenWatch has enough likable qualities, but it doesn't have that same level of appeal and attraction we get from the LG G Watch R's circular screen.
Recommended Stories