Bada Bing Bada Boom - Nokia branding to replace Bing Maps on all devices
12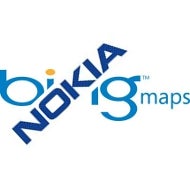 Nokia and Microsoft promised they will be working to
replace the backend of Bing Maps with Nokia's map technology
in May last year, and Stephen Elop now says this will result in Nokia branding of the default maps app on all smartphones that currently use Bing Maps.
Bing Maps features are currently powered by Navteq's mapping services anyway, which is owned by Nokia, so it shouldn't be that hard to merge the backend with Nokia Maps, which are more comprehensive, useable, and offer a greater variety of additional services than Bing Maps in its current state.
CEO Stephen Elop confirmed the
upcoming Nokia branding for Microsoft's Bing map service
in an interview, saying:
You'll starting seeing the word 'Nokia' on a map that you get from Microsoft properties over a period of time. Even if you are on a BlackBerry device, who recently said they were going to start using Bing Maps. Part of the relationship we established with Microsoft is that we are clearly placing a bet on the Windows Phone platform. [In return] they are placing a bet on our location-based platform: mapping, navigation and so forth.

In the time ahead, what you will see is, across all the Microsoft properties including Bing maps, more and more work will be done by Nokia. We did that for important reasons as we had the better mapping assets so it made sense. But it also creates some balance in the relationship with Microsoft.
So when time passes, we will start to see the Nokia brand pop up out of the box on Windows Phone handsets from manufacturers as varied as Samsung, which also makes WP devices, and RIM, which uses Microsoft's Bing search and mapping technology, as per
last year's agreement
.
source:
Pocket-lint