BLU Studio Energy hands-on
2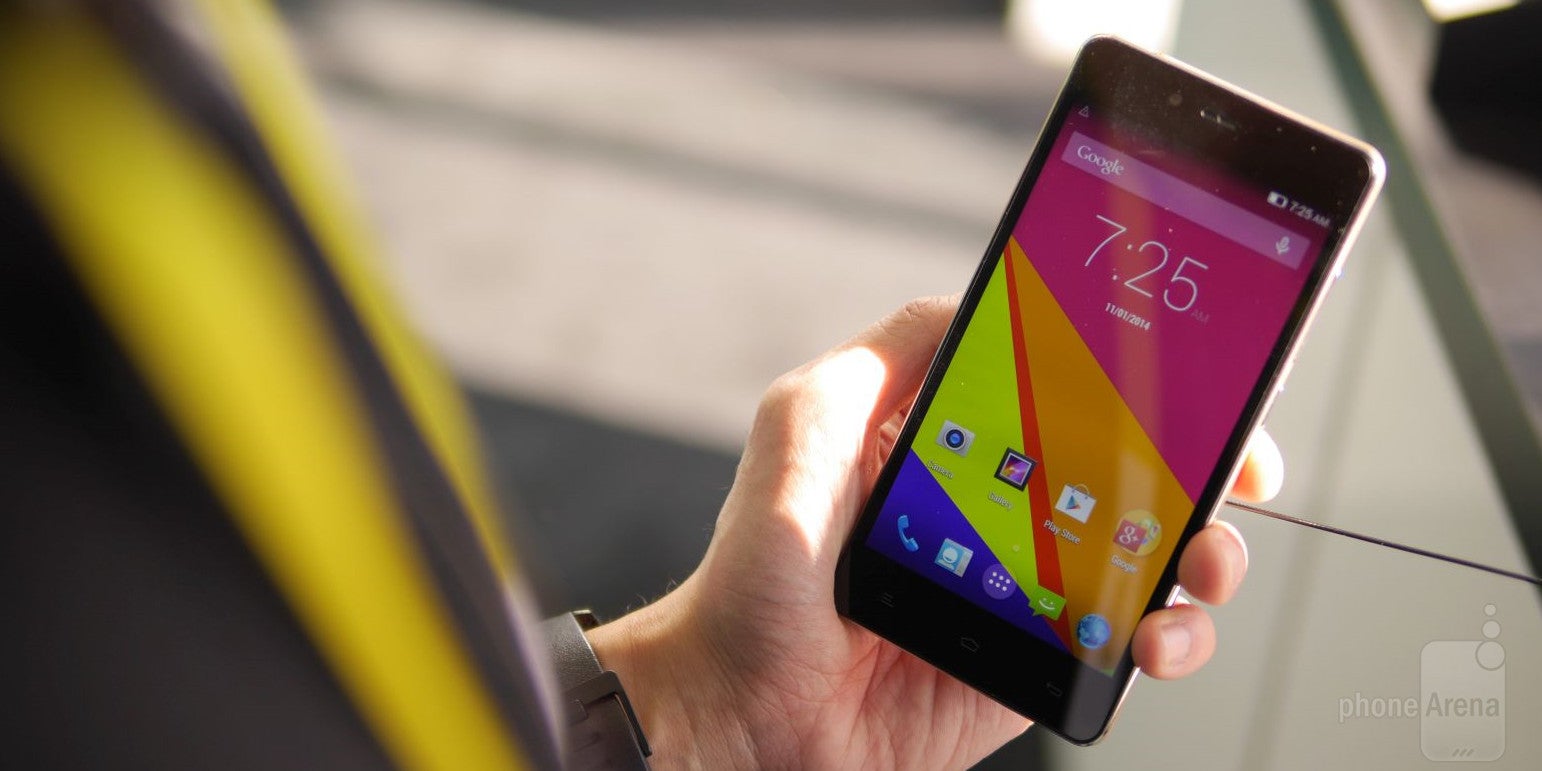 Even now, as phones become larger in size, faster in performance, and sport higher display resolutions, battery life is a constant thing that companies need to be concerned about. BLU, impressively enough, takes things to a grander scale with the introduction of the BLU Studio Energy – a monster of a phone because of its 5000 mAh super battery. That's particularly impressive, as very few phones on the market can reach that threshold.
Design
Visually, the BLU Studio Energy has a traditional design that comes off straightforward and generic – so it's nothing stylish we'd say. Luckily, though, it's available in a bunch of different colors to give prospective buyers some choice. Having its body constructed primarily out of soft touch matte plastic, it doesn't scream premium per se, but we're relieved that it's not chunky in size either. For a phone bearing a 5000 mAh battery, its size is pretty manageable, as well as its weight too.
Display
The phone is graced with a spacious sized 5-inch 720 x 1280 IPS Display with Gorilla Glass 3. Details are decent enough, naturally, since fine text in the web browser is still visible to the eye from a normal distance. At the same time, we're attracted to the iridescence of the display, which delivers saturated colors to give it that showroom wow factor.
Interface
On the surface, it appears as though the BLU Studio Energy is running a stock Android 4.4 KitKat experience, but we realize that the notifications panel is sporting a different look. BLU tells us that they're working to get several of its devices updated to the most up-to-date version of Android, so the Studio Energy is on the list. From a functional stand point, the experience has all the features and tools to keep users busy and active on the road.
Processor and Memory
Under the hood, the BLU Studio Energy is powered by a quad-core 1.3GHz MediaTek MT6582 processor coupled with 1GB of RAM. Our quick inspection reveals its performance to be steady and smooth for the most part, but we're really curious to see how it handles more processor intensive things – like multimedia consumption and heavy 3D gaming titles.
For what it's worth, the handset's 8GB of expandable storage should suffice for most people, but its microSD card slot is there to help supplement things.
Camera
It's not particularly beefy in comparison to the other beastly cameras we see in other phones, but the BLU Studio Energy's 8-megapixel rear camera might have enough surprises in the bag to make it a usable thing. Obviously, the phone's intention is to deliver long-lasting battery, but it'll be nice if it can also provide some sharp photos as well with its camera.
Expectations
BLU is talking big about its Studio Energy smartphone, which is rated by the manufacturer to provide "
up to 4 days
" of standard usage from its 5000 mAh battery – or 52 hours of talk time. Those are some serious claims, so we're really eager to test out its battery life and find out exactly where it fits in the grand scheme of things. We've already been wowed by staple smartphones like the Motorola DROID Turbo, but BLU is making it especially inviting by blessing it with an outright cost of $179 when it releases in late January.